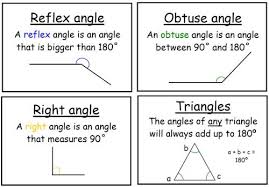 Year 6 have been learning about angles this week. Click here to discover their innovative way of remembering them!
Category: Year 6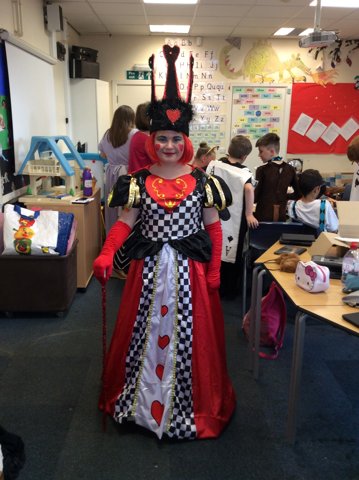 Here' s a sneaky peek backstage!
Category: Year 6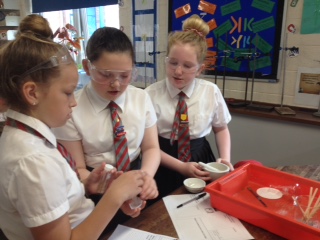 Year 6 recently attended Carr Hill High School to take part in a science lesson. As well as familiarising themselves with the school, it was a useful opportunity to find out about science in high school.
The children were presented with 2 challenges. The first being to extract salt from rock…
Category: Year 6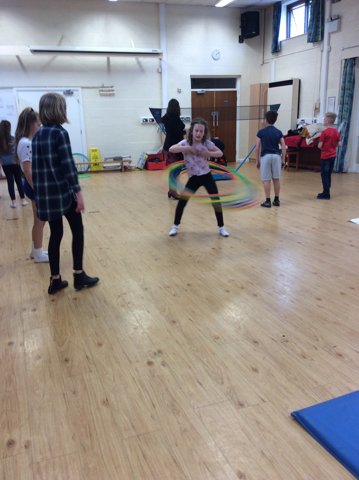 We had a quick change of plan on Friday as the previously gorgeous weather of the week gave way to rain! Undeterred our party moved to the hall and we had a fab time playing badmington, Twister, Limbo, Hula Hoops and gymnastics! What a great way to end the week!
Category: Year 6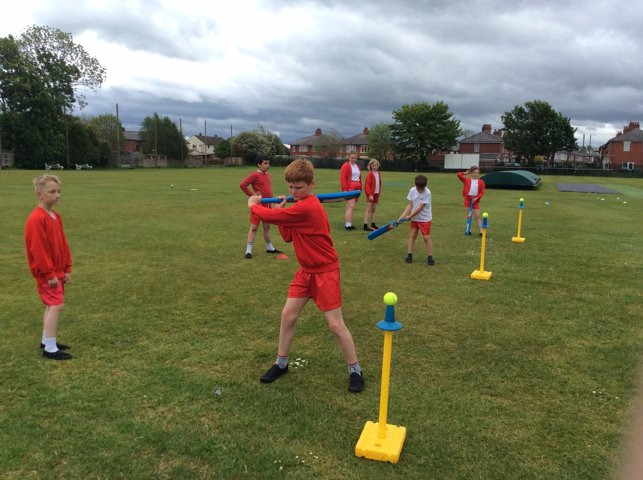 Year 6 have enjoyed their afternoon of cricket with Danny!
Category: Year 6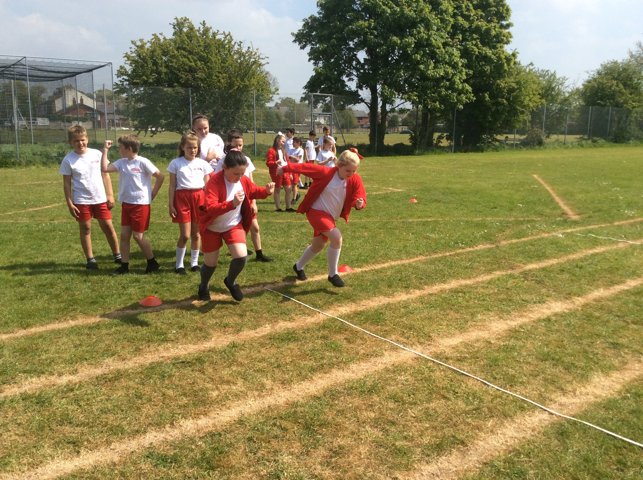 The sun has been out and we've had SATs! However we have managed to make the most of the weather as we had the opportunity to practise our cricket skills on Tuesday with the Lancashire under 11 coach Danny, and improve our athletics skills on Wednesday with Mr Huggan!
Category: Year 6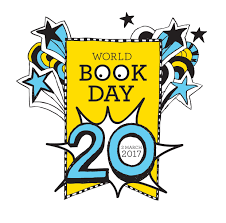 Year 6 really got onto the spirit of World Book Day! Have a look at the range of characters we became!
Ruth said,
" I think World Book Day is a really good idea because it encourages children to think about their favourite characters in books and they can pretend to be that character for a…
Category: Year 6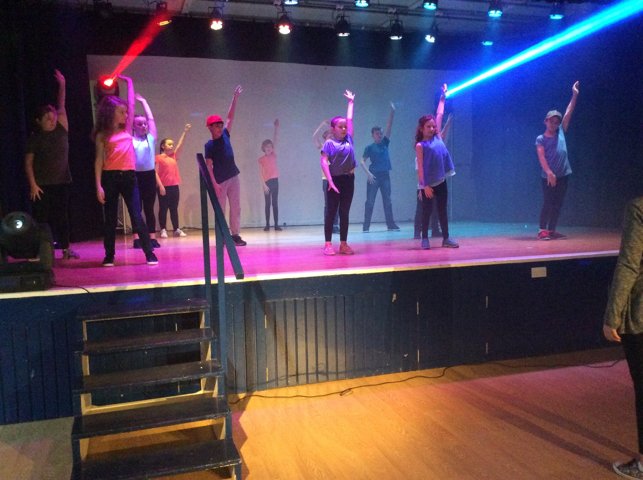 Year 6 children have been practising this week for the Dance Spectacular at Carr Hill High School on Friday evening.
Here are some photos to give you a preview of what they will be doing.
Category: Year 6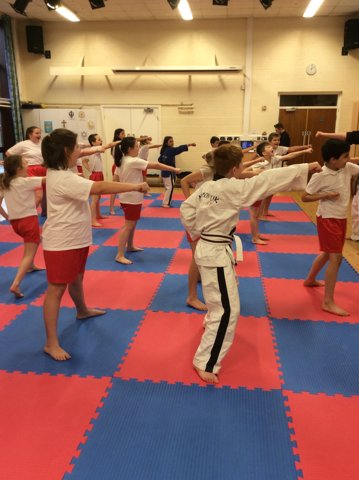 Last week Year 6 had the opportunity to have a lesson on Jujitsu.
David who has been participating in Jujitsu for a number of years said the following.
' Jujitsu helps you to defend yourself but it is also a fun and exciting thing to do. It helps you to keep fit and you play games and learn…
Category: Year 6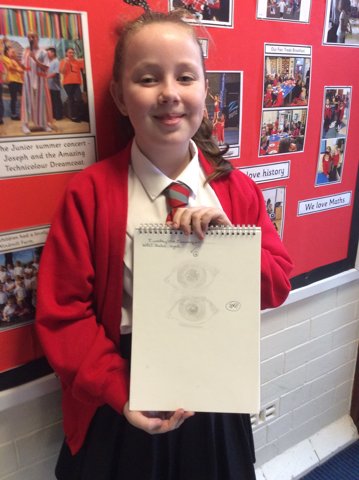 By Abbi
In Art we have been focusing on drawing people.So far we have drawn eyes and noses, looking closely at the shading and detail. As we are an artistic class, we have created some beautiful masterpieces and, although it was challenging, we have mastered it. We have shown determination and…
Category: Year 6
By Abbie
Today we did some net and ball games with Mr Huggan. First he taught us how to balance balls on our tennis racket.
That was just a bit of fun and our warm up. After we had mastered it, he taught us how to hit a ball with the palm of our hand our hand,
We then were given a racket…
Category: Year 6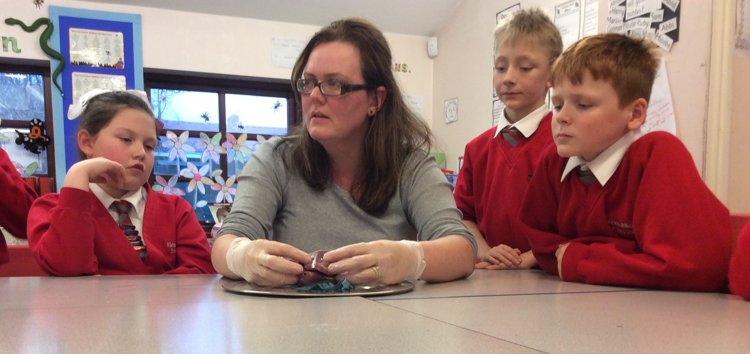 This term we are learning about the heart and the circulatory system.
On Wednesday we were all ( well most of us!) very excited that Mrs Lewthwaite had brought a pig's heart to school that we could dissect, examine and study.
Here is an entry from Abbi 's science book.
We saw and learnt…
Category: Year 6